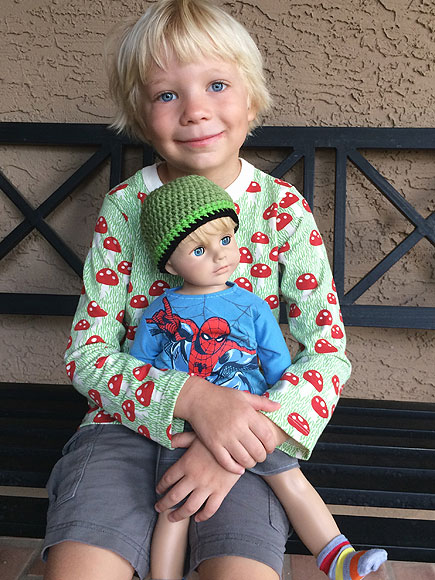 A determined, and creative, mom got her 6-year-old son the one toy he wanted for his birthday despite the fact it was not available in stores.
Gina DeMillo Wagner is a photographer and writer who recently shared on her blog a touching story about her son's recent birthday.
6-year-old Miles only wanted two toys for his birthday: Legos and an "American Boy" doll.
"A year ago, when my daughter turned 7, she received one of American Girl's popular "Truly Me" dolls, customized to look like her," Wagner recounted in her blog. "My son, naturally, wanted a doll that looks like him, too. Trouble is, there are no 18-inch 'American Boy' dolls available."
In an interview with Redbook Wagner said: "At first, I tried to explain to him that they just don't make American Boy dolls. I thought he'd eventually lose interest and move on, but he kept asking…and asking."
But of course that did not happen: "I decided to take matters into my own hands. I'd give a girl doll a makeover to resemble a boy (but not just any boy….my boy)," Wagner writes.
She was able to find an 18-inch Madame Alexander doll on eBay that had the same light blonde hair and blue eyes as Miles: "If I looked past the hot pink lipstick and hair bow, I saw the spitting image of my son."
Removing the makeup was easier than one would think, she simply wiped it off with a little acetone and q-tips. Wagner then cut and styled the blonde hair to match her son's and gave the doll's eyelashes a trim.
As for clothes, Wagner was able to order a Spiderman outfit to fit the little doll on Etsy.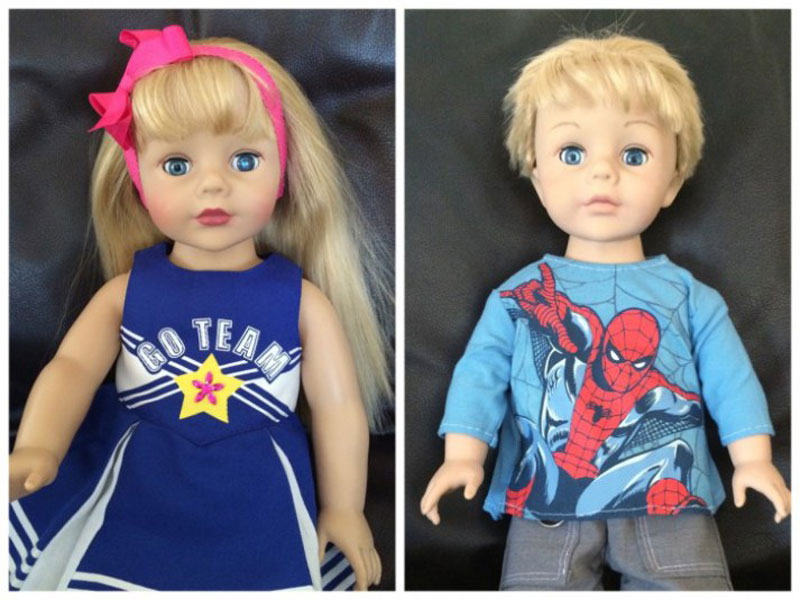 Needless to say, Miles was overcome with joy when presented with his gift.
"I'm always telling my kids that you can waste a lot of energy complaining about the way things are, or you can put that energy toward solving problems and making things better," Wagner says in Redbook. "This was one small, simple thing I could do for my son to solve a problem and fulfill his birthday wish. It was fun, relatively easy, and inexpensive."
Now Miles and his sister can play with their American Dolls together.