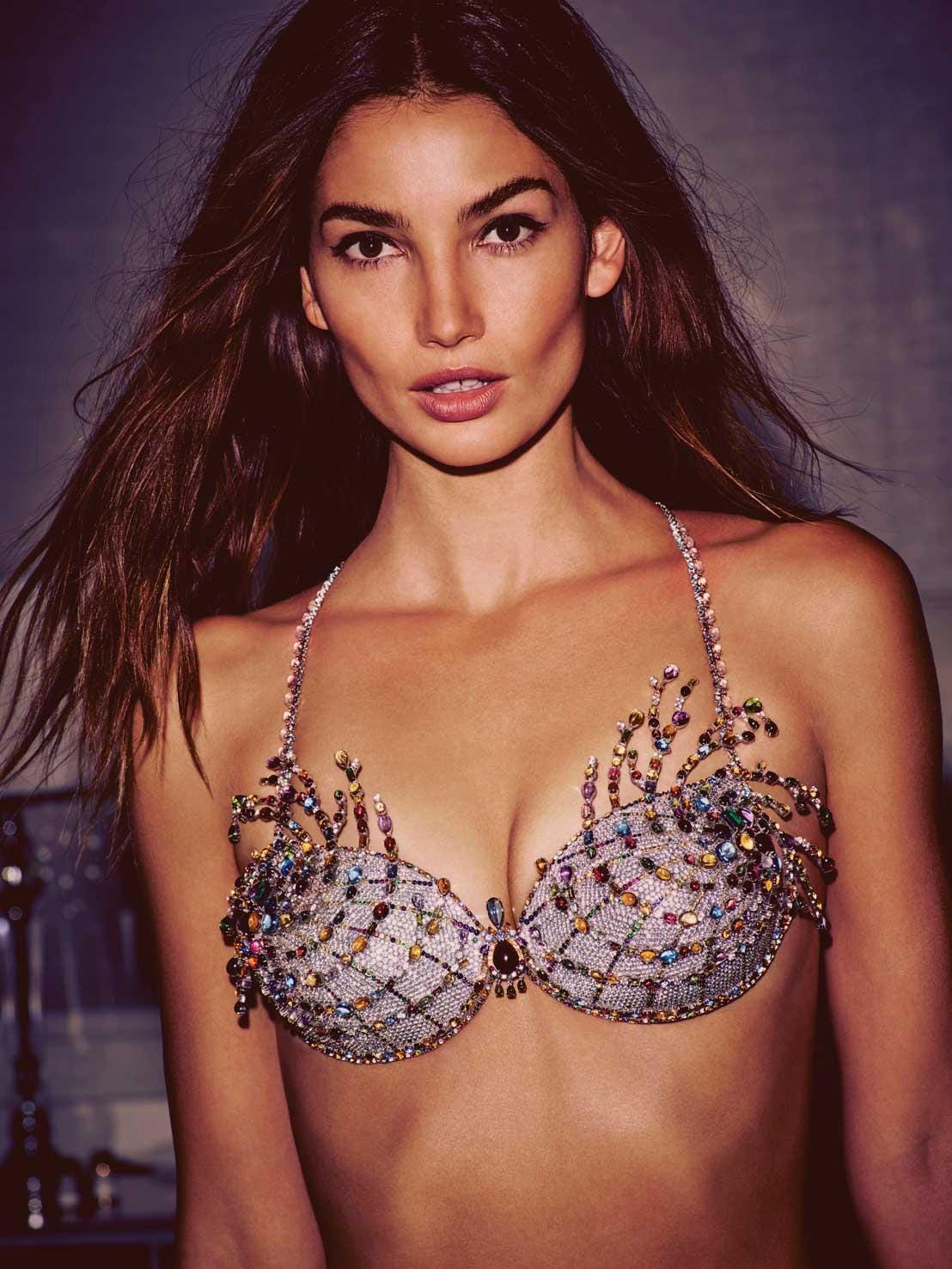 The Victoria's Secret fashion show is fast approaching and this year's fantasy bra will be modeled by veteran Angel  Lily Aldridge.
The fantasy bra is by far the highlight of the annual lingerie extravangaza. The bra is designed exclusively for the runway event and features dazzling elements such as precious stones.
Aldridge has been bestowed with the honor of modeling this year's fantasy bra and has already showed off the design in a new video.
Thank you for watching!
This year's design has been dubbed "The Fireworks Bra" and was created by jewelry designer Mouawad and is valued at an astonishing $2 million!
The bra and belt feature over 6,500 precious gems including diamonds, blue topaz, yellow sapphires and pink quartz; all of which have been set in 18 karat gold.
Red garnets are the focal point of the bra, and are the inspiration for its name. The design itself is based off of Victoria's Secret's new "Very Sexy Flirt" bra.
It took 685 hours to complete the work necessary to create this one-of-a-kind set.
Although the bra's price tag is quite shocking it is nowhere close to being the most expensive fantasy bra to grace the catwalk.
Last year's show actually featured two bras worn by Alessandra Ambrosio and Adriana Lima, and were valued at $2 million each.
The most expensive ever made was worn by supermodel Gisele and was valued at a whopping $15 million.
The Victoria's Secret fashion show takes place next week in New York and will air on television on December 9.
via The Independent