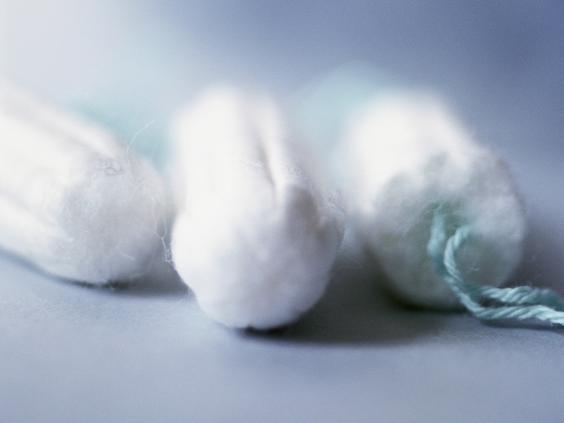 A student was admitted to hospital and treated for Toxic Shock Syndrome after she accidentally left a tampon in for 9 days.
Emily Pankhurst's first instinct was to blame the stress of midterm exams when she began to feel bloated and sick. However, when the 20-year-old started to feel faint and began slurring her words she realized something more serious was happening to her.
She was admitted to the intensive care unit with a diagnosis of sepsis (bood poisoning) as a result of an infection called Toxic Shock Syndrome, caused by bacteria which formed on a tampon she had forgotten was inside her.
Pankhurst explained that due to the stress of exams she had somehow forgotten that she had inserted the tampon while on her period 9 days earlier.
She had visited a doctor earlier, when she was experiencing bloody discharge, but they did not find anything amiss at the time.
"I was feeling really ill by that stage. I was hot and dizzy and felt really strange," the third year criminology student told the Daily Mail.
"I was bleeding more and my mum suggested I feel about and see if there was anything there."
After the visit she discovered the forgotten tampon, which she described as "pure black" and "obviously coated in bacteria."
Toxic Shock Syndrome is a condition caused when certain strains of bacteria normally found on the surface of skin find their way into the body via a wound, or through the vagina or mouth. It is listed as a potential risk on tampon boxes.
Luckily doctors were able to save the young student's life after a 3-day hospitalization using intravenous antibiotics.
Pankhurst says that women her age "not aware of the dangers of using tampons".
She shared her story in hopes to spread awareness about the condition.
"It is so important to keep an eye on your health, especially during stressful life experiences," she said.
"I hope my story can help others like myself to take care of your health and not take your life for granted because you never know what might be around the corner."