Ever since Blac Chyna began dating Rob Kardashian rumors have been circulating that the couple will appear on the family's reality television series Keeping Up With The Kardashians.
Rob has distanced himself from the show since 2014, and due to Chyna's at time volatile history with the Kardashian ladies the idea of the two agreeing to film seemed far fetched.
However, in recent weeks sources close to the new lovers have revealed that they have intentions of creating their very own reality series. But according to the insiders the network told them they'd have to settle for filming along with the rest of the Kardashian gang.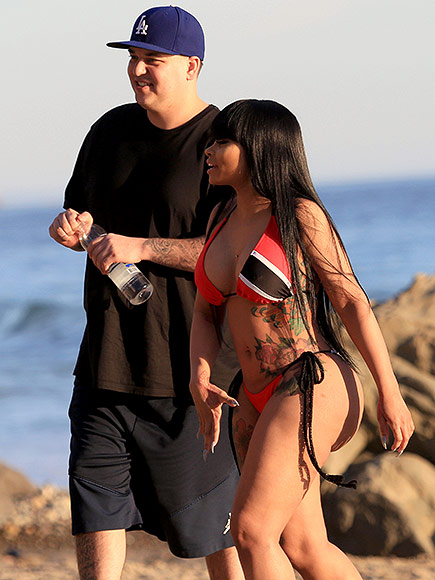 Well, now it appears that Chyna has warmed to the idea of appearing on KUWTK but her cooperation comes with a hefty price tag!
According to reports by TMZ, the 27-year-old model is asking for $1 million dollars for a non-exclusive contract so that she will still have the option to create a spin-off series with herself and Rob in the future.
"Blac is ready to really launch her televisioncareer but she wants to do it the right way," a source told HollywoodLife.com. "She wants to shoot scenes with Rob for KUWTK but she is having trouble agreeing to terms with the producers and so she hasn't signed a contract yet. Blac has a list of demands the producers aren't willing to agree with."
There is no denying that the addition of Blac to the show's cast will open up some very interesting avenues for familial relations. Not only is she Rob's new girlfriend, but she is Kylie Jenner's boyfriend Tyga's ex and the mother of his child, King Cairo.
Not to mention the repeated clashes between herself and the other Kardashian sisters.
No one is denying that there is value in the footage Blac will bring, but many are arguing that she has greatly overestimate its worth.