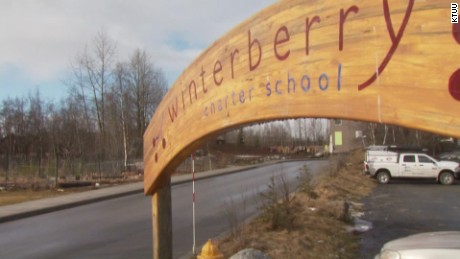 Three first-grade girls have been suspended from their elementary school in Anchorage, Alaska, after it was discovered that they had formulated a plan to poison a fellow classmate.
The girls had planned to use silica gel packets, commonly found in prepackaged foods to absorb moisture and which they believed were poisonous although they are not.
"Three students in the class were planning on using the silica gel packets (These are not actually poison, but the students believed they were) from their lunchtime seaweed to poison and kill another student," Winterberry Charter School Principal Shanna Mall said in an email sent to parents on March 22.
Jennifer Castro, spokeswoman for the Anchorage Police Department, said that another student heard about the plot and brought it to the attention of school administrators.
"We're grateful that that student was able to speak up and obviously at such a young age," Castro said. "The important lesson here is to really teach your kids if they hear something like this, something where someone intends to do harm to someone else, they should tell someone that they trust right away."
School administrators along with psychologists spoke with the girls involved in order to see if they understood the depth of what they were planning to do – whether or not they had fully intended to harm their classmate.
"All of these things are being discussed, especially since it's such a young age," said school district spokeswoman Heidi Embley.
According to police the plot was the result of an ongoing feud between the students but did not go into detail.
Police left discipline up to the school district and the three students were suspended.