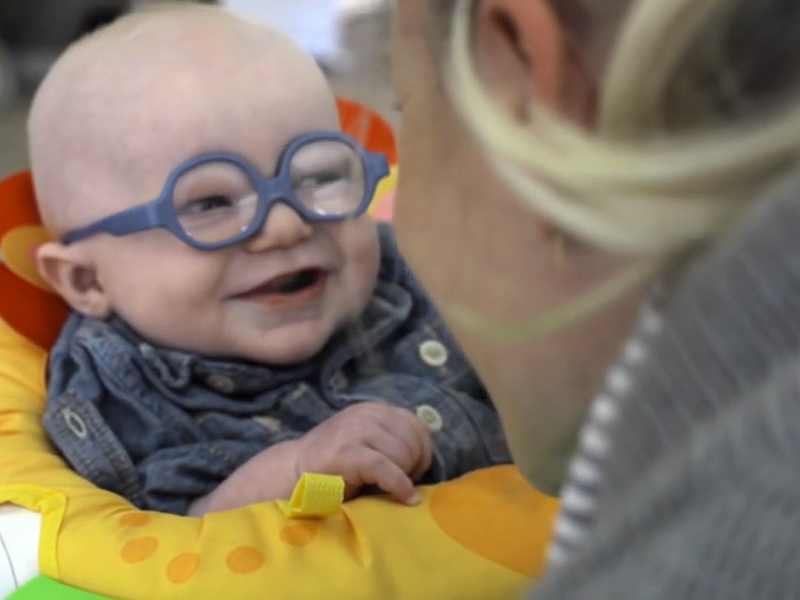 Four-month-old Leopold Wilbur Reppond from Seattle, Washington, suffers from a condition called oculocutaneous albinism which, as his father explains in the video, "affects the coloring of his skin, hair, and eyes and leaves him with extremely impaired vision."
"But today he received glasses….and can now see the world clearly for the very first time," reads the video's caption.
After receiving his diagnosis, Leo was fit with his very first pair of glasses to correct his vision.
When Leo's mom, Erin, first places the glasses on her baby's face he seems a bit confused by his new, in-focus environment; but when he locks eyes with his mother he is all smiles.
"He's a pretty happy baby and he smiles and I feel like he generally is pretty happy, but that smile was something that was so different for me to see," Erin told ABC News.
"That's a smile we just hadn't really seen before."
That was the smile of recognition, and pure love.