After a third child died due to being trapped beneath a fallen IKEA chest of drawers, the company has reissued their safety warnings concerning anchoring large pieces of furniture to prevent these accidents.
22-month old Ted McGee from Minnesota died this past February when he tipped over one of IKEA's popular Malm dressers while his parents believed he was napping. The tragic accident occurred just 7-months after the furniture retailer had urged owners of certain dressers to anchor them to the wall as per the assembly instructions.
In 2014, a 2-year-old boy from Pennsylvania and a 23-month-old boy from Washington state were also killed in accidents involving Malm dressers.
IKEA even offered to send customers free anchoring kits to ensure that the pieces were installed in the optimum manner to prevent injury. From July 2015 to April 3, 2016, the company distributed over 300,000 such kits.
The company expressed its condolences for the McGee family in a statement to TODAY.com, in which they reiterated the safety guidelines of the product and their Secure It! campaign.
"At IKEA, we believe children are the most important people in the world and the safety of our products is our highest priority.

"Upon being informed of this incident, IKEA immediately reported it to the authorities and an investigation is taking place.

"IKEA has been advised that the product was not attached to the wall, which is an integral part of the products' assembly instructions.

"We wish to emphasize that the best way to prevent tip-over of chests of drawers is to attach products to the wall with the included restraints and hardware per the assembly instructions.

"IKEA has included restraints with our chest of drawers for decades, and wall attachment is an integral part of the assembly instructions."
According to the Consumer Product Safety Commission, dressers and chests of drawers pose a serious risk of injury, particularly for young children.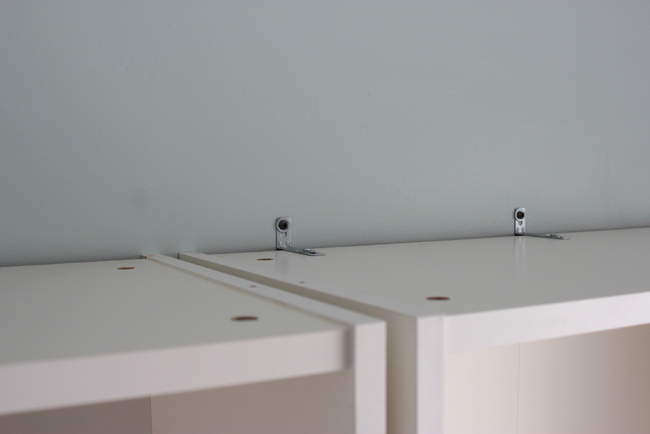 "If you cannot anchor this, do not use it," the chairman of the Consumer Product Safety Commission told TODAY back in July 2015.