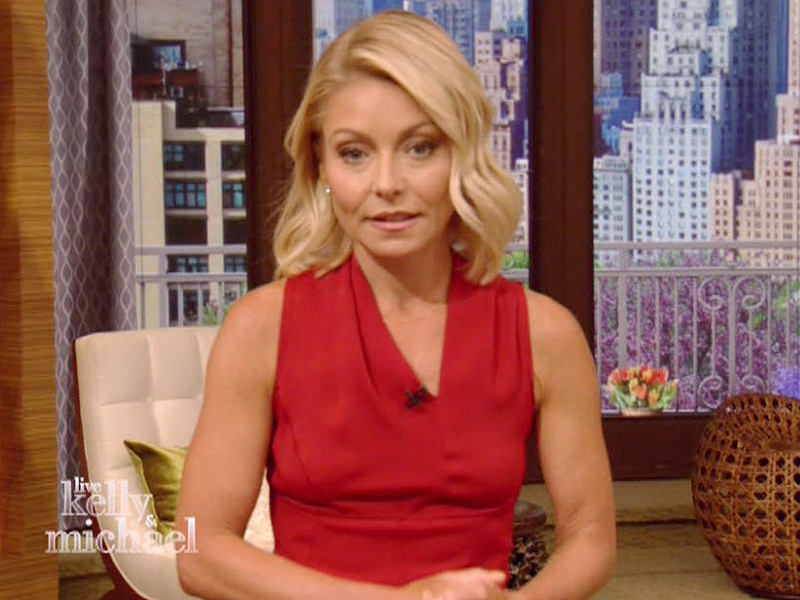 Tuesday morning Kelly Ripa returned to her post at Live! with Kelly and Michael after several days of absence following the announcement that her co-host Michael Strahan would be leaving the show for Good Morning America. 
Amongst rumors of a melt down and anger with the network which blindsided her with the news of Strahan's departure, Kelly's return showed no signs of animosity between her and Strahan. The pair took to the stage holding hands, presenting a united front as a chorus of applause welcomed her back.
Before beginning the show's usual agenda, Kelly did take a moment to address her absence and the controversy which brought it on. Once the crowd quieted down she thanked them for her support during this difficult time.
She went on to explain that she had needed some time to process the news, and after having done so she says that she has gained new perspective and is grateful that the event has encouraged a conversation about "communication, and consideration, and most importantly, respect in the workplace."
Finally, in reference to criticism that this entire incident has been completely blown out of proportion Kelly admitted that her father, who was a bus driver for 30 years, strongly agrees with this stance: "He thinks we're all crazy."