August 19, 2022
Estimated read time: 4 minutes and 45 seconds
Hey y'all. Today we're going to mix things up a bit. I thought it might be useful to break down how to plan a specific trip on miles and points. Since I'm coming to the tail end of my week-long trip to Panama City, I'm going to break down exactly how I did it.
Seeing a concrete example of something like this will hopefully give you an idea of how to plan a similar trip here or anywhere else.
Here's what we'll cover:
✈️ Booking flights

🏨 Booking hotels

🚗 Getting around the city
✈️ Booking flights to Panama City on points
The first step in planning a trip on miles and points is finding flights. I typically do this before looking for hotels for a few reasons.
First, it is usually harder to find award space on flights (meaning flights that are bookable with points) than finding hotels. Second, there are many more options for hotels (various chains, independent hotels, etc.) than with airlines.
The way I go about booking is to first look at the destination airport and see which airlines are most popular there. In the case of PTY, Copa Airlines (the flag carrier of Panama) is the most popular airline by a long shot.
Since Copa Airlines is part of the Star Alliance (a group of airlines that partner together and sell each other's tickets), I can book flights on Copa, using points, through airlines like United or Air Canada (both of whom are also Star Alliance).
Being based in Toronto, Air Canada is the obvious choice. If you're based in the U.S., Air Canada is also your best choice. It's just not as obvious 🧐.
Why choose Air Canada over United?
No, I'm not biased just because I live in Canada... okay, maybe I'm a little biased... but there are also some other really good reasons 😉
Just because you are booking flights through Air Canada doesn't mean you need to fly on AC or transit through Canada. You can travel entirely on other

 airlines.
You can transfer points from American Express, Capital One, or the bank that rhymes with "face" (they don't like their name mentioned in emails 🤷🏻‍♂️) to Air Canada, making it one of the most versatile points programs to combine your points into. You can earn points with any of these banks by opening one of their credit cards or using shopping portals like Rakuten, as we talked about yesterday.
Booking United or Copa flights through Air Canada is cheaper than booking them through the airlines themselves.

 It may not make sense, but that is how it works, and learning how to maximize these loopholes is part of the way that I stretch my points out as far as possible.
So now that I know I'm going to use Air Canada points, I'll simply do a search in the Air Canada app. I'm based in Toronto, but let's say you're actually based in Chicago. Here is what I found for some dates next month:
As you can see above, The flights are operated by United on the way down and Copa on the way up. Despite the fact that none of these flights involve Air Canada or pass through Canada, it is still cheaper to book them through Air Canada (on the left) than booking the exact same flights through United (shown on the right). The taxes and fees are about $30 more with Air Canada, but the 10,000 miles you save are worth over $200.
From here, you choose which flights, prices, and dates work best for you, and simply book them.
Boom, the hard part is done. Now for the fun part - booking hotels...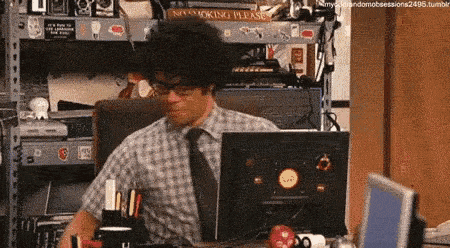 🏨 Booking hotels in Panama City using points
I say that this is the fun part because there are TONS of options when booking hotels in a big city like this.
After searching through all of the major hotel chains (usually Marriott, Hilton, and IHG are where I start), I see that Hilton has a property for only 10,000 points per night in Panama City. Relative to the cash cost and the cost of Hilton properties in general, this is an excellent option for a single hotel that offers great value.
This means that for a 7-night stay, you'd only pay 60,000 Hilton points since Hilton gives you every 5th night for free when booking on points.
You might be wondering how you can earn Hilton points. The good news is that you don't need to sell your soul to the Hilton family. In fact, there's an extremely easy, cheap way to earn enough points for TWO trips like this. The Hilton Honors American Express Surpass® card is currently offering a ridiculous welcome bonus of 130,000 Hilton points and only has a $95 annual fee.
At the Panama City property I mentioned above, you'd be able to book 16 nights just for paying that $95 fee, essentially costing you $5.94 per night. In fact, you could book as many as 30 nights at certain Hilton hotels for the same 130,000 points. I know it seems crazy, but the proof is in the screenshots! 👇
Since this sample trip is only a week, you'd just book 7 nights for 60,000 points and keep your 70,000 remaining points for another entire trip in the future.
🚗 Getting around the city
Thankfully, Panama City is very easy to get around on the cheap. Between Uber, bike paths, and public transportation, you have plenty of options. You can even rent an electric scooter and live your best life like this adorable adventurer 👇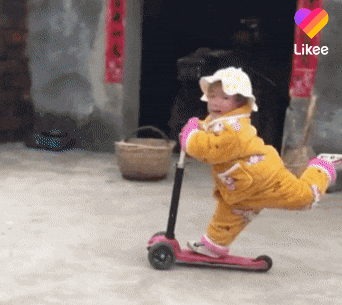 The other nice thing about Panama City is that they use the U.S. dollar as their official currency. So you don't even need to exchange money ahead of time (or worry about doing dreaded currency conversions in your head).
Panama City has a lot to see and experience, and you can do most of it relatively affordably. Personally, I spend far less here doing everything I want than I would sitting at home in an expensive city like Toronto.
All in all, this workation cost me less than $300 including flights, hotels, activities (Panama Canal, visiting some islands, museums, and more), food, and transportation for a 7-day, international trip. Can I get a virtual fist-bump!?!? 👊
I hope this has been helpful and informative and that by seeing some concrete examples and specific applications of points and miles, you'll start to get an idea of how you can apply these principles to your own trips.
Did you find this useful? Are you going to use any of these tips to book your own trip? Do we need to talk about how to get a Passport and whether to get Global Entry vs. TSA PreCheck? Let me know by replying to this email or reaching out on social media.
Have a lovely weekend, I'll be writing to you from a new continent (outside the Western Hemisphere) next week!
Mike Dodge
​Head Writer, The Daily Drop
Copyright © 2022 FareDrop, Inc. All rights reserved.