Good morning from Paris, one of the most in-Seine-ly beautiful cities in Europe. It's funny because the Seine is a river that runs through Paris.
You know a joke is hilarious when it needs a thorough explanation.
Anyway, here's what's on the docket today:
💳 Credit card showdown: our top picks for January
✈️ Wooh! Delta officially announces free wifi for all
🧉 Getting to Tahiti is super easy right now - and I'll tell you how to do it
💳 Our new favorite credit cards for travel
It's been a while since we updated you on our top cards page. For you new folks, we keep a
running list
of the absolute best credit cards on the market for maximizing travel rewards.
They cover all budgets, styles of travel, and points programs to give you some solid recommendations.
Today I wanted to give you the rundown on where things stand.
But don't take my word for it; we wrote a
deep dive on this card
a few months back that explains why this card is a must-have for any traveler.
One of our top cards,
card number six
, we need to have a little chat about…
Many of you have written in about how offended (and/or curious) you are that we would ask you to pay $695 every year for a freakin' credit card.
Trust me; I get it. At first glance, it's very scary. I'm talking "alone in the basement with a deranged clown" scary...
Contrary to what you may think, this card's fee is even easier to justify than our number one card…
Rather than just recoup the annual fee every year, you can actually profit from it... potentially by hundreds of dollars.
Warning: once you learn the secrets of annual fee hacking, you can never go back...
Our goal here isn't to burden you with thousands of dollars of credit card fees, but rather to shed some light on how people like me own multiple cards like this and end up profiting from them.
Next up, we have
card number two, which we consider to be the best lower-tier card.
It has made a valiant effort in gunning for the number one slot but has, alas, fallen short.
But make no mistake;
this $95 card comes with
TONS of perks
that put it on par with some of the premium cards. Therefore, it's only fitting that it sits toward the top of our list.
Finally, we have an underdog that, against all odds, has risen through the ranks, cutting through the competition like warm butter to secure a place among the champions.
It's truly a historic moment.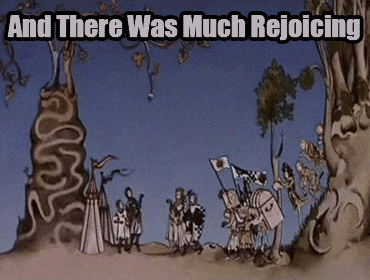 I hope some of you get that reference...
We've moved the Bilt Mastercard up to slot number four
because of their recent Rent Day promotions. 
If you missed
the newsletters
where we discuss this more in-depth, here's the deal:
Bilt has had some incredible offers on the first of every month, including free United elite status, double points on EVERYTHING, and even more crazy offers.
We expect that in 2023 these Rent Day promotions will only continue to get better.
Couple that with the $0 annual fee and the ability to pay your rent with the card
(for no extra fees), and the
Bilt Card
is a clear frontrunner.
That wraps up the big news on the credit card front. Feel free to peruse our
top cards page
if you want to do some more research on cards that I didn't mention today.
✈️ Delta wins our hearts with free wifi for all
I'm going to paint a picture that most of you are probably painfully familiar with:

You're on a plane taxiing to the runway.

You're in an AMAZING mood because you're reading The Daily Drop on your phone, and you can't help but feel a twinge of awe at the sheer quality of the newsletter.

You see a travel hack in the newsletter. It's incredible. It's too good to be true. You need to jump on it now, or it'll disappear forever.

But wait... you're about to take off, and you'll need to turn your phone off for the entire flight. Reality and a stinging sense of panic begin to set in.

You start sweating. Then crying. You're devastated. Your life is ruined.

Joy and hope sharply transform into pure and utter sorrow.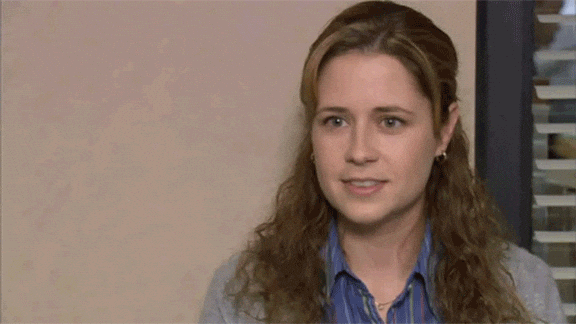 The end.

But not really. Because I have some good news for everyone who has experienced that completely realistic, appropriately dramatic scenario.

Starting February 1st, most domestic flyers on Delta Airlines will have access to unlimited free wifi, regardless of elite status.
Here are the details:
Flyers will be able to connect as many devices as they want
The program will begin with domestic flights only
Wifi will be available for people who aren't even SkyMiles members
It will only be available on Viasat-equipped planes
Thankfully, roughly 4/5 of Delta's fleet is equipped with Viasat wifi, so the vast majority of travelers will benefit from this new feature.

Delta is definitely pulling out all the stops recently between this new Wifi program and their decision to eliminate change fees.

Now if only they could charge reasonable SkyMiles rates on their award flights... 🤔
🧉 Want to go to Tahiti, kid?
If you're sick of the winter weather or happen to love Tahiti (let's be honest, Tahiti is probably awesome regardless of your weather at home…), I have some good news.
Right now, flights from the U.S. to Tahiti are insanely cheap, and I'm going to tell you how to book it and maximize your points.
The best deal I found was this flight from Los Angeles to Papeete (the capital of Tahiti) for only $499 round-trip. 
Surprisingly, this price is available for many dates beginning as early as February and extending through much of 2023.
Five hundred bucks for round-trip flights across the Pacific is an AMAZING deal, especially on such great airlines.
If your jaw hasn't dropped yet, please initiate jaw dropping now…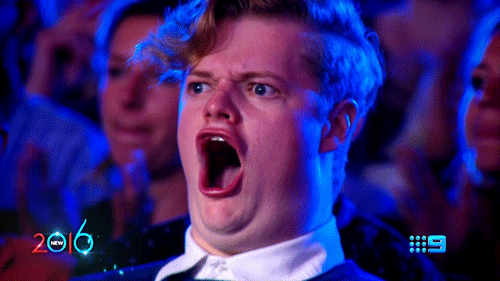 In this case, the flights are on Delta and Air France, the latter of which is one of their cool fifth-freedom flights.
The best part is that this deal isn't through some sketchy third-party travel agency; you'll get this price when booking directly through Delta.
That means if you use a certain credit card to pay for these flights (maybe
this one
which earns 5x points on flights), you could even rack up a nice chunk of points in the process.
Now I know what some of you are thinking:
"Mike, I don't live in LA, am I doomed to pay up the wazoo for these flights if I want to go to Tahiti?"
The answer is yes. Good luck!
…
Just kidding, obviously. It wouldn't be the Daily Drop without a suspenseful M. Night Shyamalan-style twist…
As it turns out, Bruce Willis was dead the whole time.
Wait, wrong plot twist…
Let me refresh your memory:
A positioning flight is when you book a shorter, cheaper flight to position yourself for a larger itinerary.
In this case, all you need to do is get yourself to/from Los Angeles to take advantage of this deal to Tahiti.
For example, if you live in Cleveland, Ohio, here's what you can do:
First, move to a better city. Like Chicago.
Then you simply book a flight from Chicago to Los Angeles, like this one which only costs 7,800 United Miles each way (and about $5).
If you don't have United Miles, that's an easy problem to fix.
You can transfer Chase points to United at a 1:1 ratio. Earning Chase points I very easy (see the earlier section of this newsletter).
If you hate points and miles like I do, you could book this round trip on Spirit Airlines for just over $80, which is also a perfectly acceptable solution.
This is a great opportunity for anyone who has Tahiti on their bucket list of travel destinations. I highly doubt we'll see this good of a deal for very long.
So in the wise words of Gandhi,
"Just book the flight to Tahiti, kid."
That's all for today, friends. 
How important is wifi to you when flying? Do you have any interest in traveling to Tahiti, or are you not interested in the tropical beach vibes?
Let me know by replying to this email or reaching out on social media.
Have a wonderful day 💕
Head Writer, The Daily Drop
Enjoying the Daily Drop? Check out the offers from our partners to earn some serious points and to keep us bringing you the newsletter each day thanks to our affiliate commissions.