Greetings from 39,000 feet over the Atlantic!
This is how my day has been:
I was supposed to fly to Paris via Montreal earlier, but the Montreal leg got canceled.
So I got on an earlier flight. Then that one got canceled. Before I could get on a different one, the flight to Paris got canceled too.
Eventually, I was rebooked on a nonstop from Toronto. But then the plane changed, and I was downgraded. So I called in and managed to get re-upgraded, but on an older plane without Air Canada Signature Class.
So now I'm in a 30-year-old seat with a tray table that can't even support the weight of my laptop.
Yep. It's one of those days.
I wish I could say this is all because of the nasty Toronto winter weather or some sort of force majeure, but the weather was fine. It's just Air Canada being... well... Air Canada, the airline equivalent of the word "meh."
Anyway, sorry for the rant. I need someone to vent to (there aren't many others around in the Atlantic Ocean). But enough complaining. On to the good stuff:
💳 How to turn your taxes into free trips
🖼️ Funny travel meme
🌎 Sponsored by Babbel
✈️ KLM/Air France promo rewards (January 2023)
💳 How to turn your taxes into free trips
The new year is always a time full of whimsy, hope, and joy. 
That is until you get your fat tax bill and have to shell out your hard-earned dollar bills to the government. I know it's a little early to think about paying taxes, but I want to give you a head start on what I'm about to share with you, and maybe eliminate some of the dread around the subject.
As someone who has owned a business and done lots of freelance self-employment work, I know the pain of having to pay big quarterly or annual tax bills, even when you plan for it accordingly.
You may not know that there are ways to profit massively off your tax payment and even turn it into a luxurious business class flight... 😮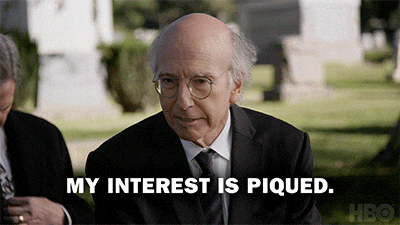 Allow me to explain:
You may be aware that you can pay taxes using a credit card, usually with a pretty sub-optimal fee attached.
For example, the
IRS website
gives you multiple options for different payment processors, along with the various rates they each charge for different payment methods.
All of them will charge you just shy of 2% in fees to pay with a credit card. For the sake of this example, let's conservatively call it 2%.
Let's say you rack up a $10,000 tax bill. This is not unreasonable for freelancers, small business owners, and others with supplemental income.
The 2% fee would mean you would have to pay an additional $200 just to use a credit card. In most cases, paying more money to earn more points is rarely worthwhile. But in the following two scenarios, it can be very worthwhile.
Scenario 1: Earning a welcome bonus
You might be reluctant to sign up for expensive credit cards even when they have huge welcome bonuses due to the minimum required spending.
For example, this card has a huge welcome bonus and tons of great perks but requires you to spend $6,000 to get the bonus. 
Some people may struggle to spend that much and might even spend money they otherwise wouldn't just for the sake of the bonus. This is bad, and we don't want to do this.
But if you have a $10,000 tax bill, you'd eliminate that spending requirement in one swoop. Is not having to worry about reaching the bonus over a 6-month period worth the $200 processor fee? For some people, it just might be.
If you want to take this to the next level, you could open this ad-Venture-ous card (see what I did there?) AND this middle-tier card, both amazing options. Since they each require you to spend $4,000, you'd earn both signup bonuses and earn nearly 150,000 points, enough to book an entire trip somewhere! 
Is a free trip abroad without stressing or waiting to earn points worth $200? For most of you, I'd guess the answer is yes.
Scenario 2: Normal points earning
Let's say you already have a credit card open, have already hit the welcome bonus, and are really skeptical about shelling out $200 just to earn some points from the purchase.
There are still ways for this to be worthwhile, believe it or not.
That means your $10,200 purchase would earn you 20,400 miles on either of those cards. If you then transfer those miles to Aeroplan, you could book this 5-hour, business class flight on an Emirates A380, a flight that otherwise costs THOUSANDS of dollars.
In this scenario, you're paying $200 because you know the points you earn can get you flights or hotels worth that price.
That doesn't mean that $200 is free or that you aren't spending it, but instead, you're investing in something far more valuable.
Now that 2022 has ended, it's important to start strategizing about maximizing your tax payments when the time comes.
Don't worry; I'll remind you when we get a little closer. But for now, check out which
travel credit cards
might turn your tax frown upside-down.
This might come as a surprise, but I don't speak every single language in the entire world. I know; shocker.
Sometimes when traveling abroad it can be challenging to communicate with locals, get around a new city, or even order off of a menu at a restaurant.
I mean, how am I supposed to know you don't pronounce half of the letters in Boeuf Bourguignon?
That's where Babbel comes in.
Babbel

is the world's #1 language learning tool that
helps you truly understand a new language and discover its people, places, culture, history and more.
Unlike other language programs that use computer-generated voices and lessons, Babbel is built by over 150 language experts and is voiced by native speakers.
With Babbel, you can start having real conversations with real people in as little as 3 weeks.
Babbel lets you learn in more ways than any other language learning tool with
lessons, podcasts, games, videos, and even Babbel Live - live online virtual classes with top teachers.
My favorite part about Babbel is that it's more than just conjugations and grammar; Babbel immerses you in the culture too. You'll learn about that language's customs, people, traditions, and more.
Maybe you'll learn how to cook new recipes, sing new songs, meet new people, pick up new hobbies or wander off the beaten path.
It might even inspire you to book a trip to a foreign country. Since you read the Daily Drop, that's actually the easy part. 😉
For a limited time, you can get a 60% discount when signing up for Babbel using the link below.
So don't miss out on your chance to converse in a foreign language, impress the locals on your next trip, or just correct your friends on the pronunciation of "bruschetta."
✈️ KLM/Air France promo rewards (January 2023)
By this point, most of you know about KLM and Air France's monthly Promo Rewards. For those of you who don't, here's a quick refresher.
KLM/Air France Promo Rewards are deals that are published every month by KLM and Air France that 
offer huge discounts on specific routes with these airlines.
 One month might include routes like Chicago to Paris, while the next month, it could be Amsterdam to Düsseldorf. They are constantly changing and are only good for the month in which they are published.
This month, they are offering a 25% discount on award flights from Miami, Washington D.C., and Boston to Europe, which is definitely good news for East coast peeps.
Some cities also include discounts on business-class awards to make things even more exciting.
For people outside the U.S., there are actually some really cool deals to destinations in the Middle East, Africa, and the Caribbean, some of which are offering up to 50% off.
Here is how these promo rewards work:
You must

 

book your flights

 

by the end of the month (January 31st)
Travel can take place through June 30th, 2023
You must book your trips via either KLM or Air France, depending on the city (see the screenshot above)
Discount will automatically be applied to search results
I was very easily able to find some excellent deals like Washington to Amsterdam for only 12,500 miles and Boston to Bergen, Norway for only 11,250 miles.
And those were my first two searches... So I doubt you'll have much trouble finding some great pricing.
As a reminder, earning Flying Blue miles is about as easy as things can get in the points and miles world.
You can transfer points from every major bank, including American Express, Citi, Chase, Capital One, Bilt, and even hotel programs like Marriott Bonvoy.
Our Top Cards page includes several cards that could earn you enough miles for a few round-trip flights to Europe,
so check it out if you want to rack up some miles before the end of the month.
For you foreigners, there are still ways to earn Flying Blue miles.
In Canada, there is a KLM/Air France cobranded credit card. You can also transfer Canadian Amex points to Flying Blue, although at a suboptimal ratio. There are also a few European cobranded credit cards that could earn you miles, so be sure to run a quick Google search to see if you can take advantage of this deal.
That's all for today! Next time you hear from me, I'll be in beautiful Tunisia. It won't be hot there, but it'll definitely be a nice change of pace from Toronto weather 😉
Which foreign languages do you speak? Which would you like to learn the most? Would you pay a fee on your taxes in exchange for a lump of points or miles?
Let me know by replying to this email or reaching out on social media.
Au revoir mes amis,
Head Writer, The Daily Drop
Enjoying the Daily Drop? Check out the offers from our partners to earn some serious points and to keep us bringing you the newsletter each day thanks to our affiliate commissions.